KHDB19S3

I/N: 0354538
HSS 19 Piece Set
Kango HSS Drill Bits are suitable for drilling into a range of metal, wood and plastic materials. This set includes 19 Drill Bits ranging in sizes from 1mm-10mm.

Four cutting chamfers on the tip provide maximum material contact, cleaner holes in metal and supports faster drill speeds. The...
Read More
Key Features
Four-Cut Design

135° Split Point

Chamfered Edge

Rapid Eject Flute
WHERE TO BUY
This page is for product information only and item/s may be unavailable for purchase, contact your local Bunnings store for availability/price.
HSS 19 Piece Setexpand_more
Four-Cut Design
Four-cut design for maximum material contact and faster drill speeds
135° Split Point
135° split point for more precision
Chamfered Edge
Chamfered Edge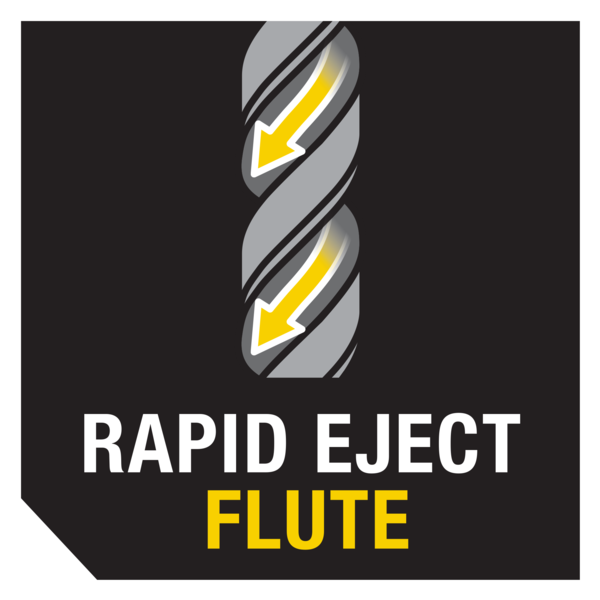 Rapid Eject Flute
Rapid eject flute
SPECIFICATIONS
Weight

0.72

Packaging Dimensions

190 x 126 x 52
What's Included
1mm HSS Drill Bit
1.5mm HSS Drill Bit
2mm HSS Drill Bit
2.5mm HSS Drill Bit
3mm HSS Drill Bit
3.5mm HSS Drill Bit
4mm HSS Drill Bit
4.5mm HSS Drill Bit
5mm HSS Drill Bit
5.5mm HSS Drill Bit
6mm HSS Drill Bit
6.5mm HSS Drill Bit
7mm HSS Drill Bit
7.5mm HSS Drill Bit
8mm HSS Drill Bit
8.5mm HSS Drill Bit
9mm HSS Drill Bit
9.5mm HSS Drill Bit
10mm HSS Drill Bit