KCSMF25SS

I/N: 0354377
25mm x 400mm SDS Max Self-Sharpening Flat Chisel
Demolish and surface clean concrete and masonry with the Kango 25mm x 400mm SDS Max Self-Sharpening Flat Chisel. This Flat Chisel is manufactured with a unique heat treatment process that strengthens it for high-stress and high-impact applications.

The chisel's flat blade has been...
Read More
Key Features
Only compatible with SDS Max rotary hammer drills

Flat blade with self-sharpening design maximises life and performance

Reinforced edges maintain structural integrity, reducing breakages and fractures

Suitable for demolition/surface cleaning of concrete and masonry
WHERE TO BUY
This page is for product information only and item/s may be unavailable for purchase, contact your local Bunnings store for availability/price.
25mm x 400mm SDS Max Self-Sharpening Flat Chisel expand_more
Only compatible with SDS Max rotary hammer drills
Only compatible with SDS Max rotary hammer drills
Flat blade with self-sharpening design maximises life and performance
Flat blade with self-sharpening design maximises life and performance
Reinforced edges maintain structural integrity, reducing breakages and fractures
Reinforced edges maintain structural integrity, reducing breakages and fractures
Suitable for demolition/surface cleaning of concrete and masonry
Suitable for demolition/surface cleaning of concrete and masonry
SPECIFICATIONS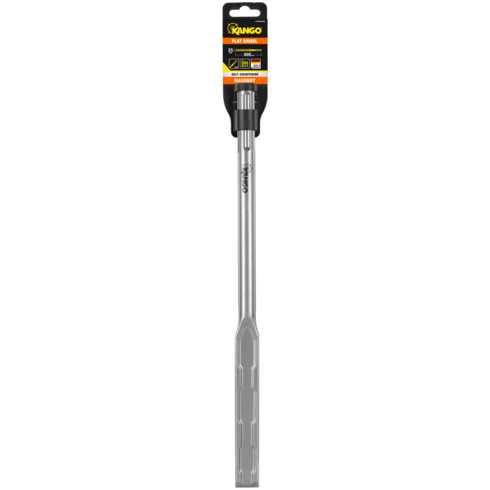 Product Dimensions (W x H x L)

25 X 20 X 400m

Weight (kg)

0.67

Packaging Dimensions (W X H X L)

25 X 46 X 480mm