KYIDB2

I/N: 0354540
2mm Impact HSS Drill Bit
The Kango 2mm Impact HSS Drill Bit is designed for drilling clean holes into metal, timber and plastic with an impact driver. The titanium-toughened coating reduces friction and heat buildup to support extended use and performance. The 135° split point tip helps to prevent the Impact HSS...
Read More
Key Features
135° split point

Titanium Toughened

Thicker Core

Rapid Eject Flute

Chamfered Edge
WHERE TO BUY
This page is for product information only and item/s may be unavailable for purchase, contact your local Bunnings store for availability/price.
2mm Impact HSS Drill Bit expand_more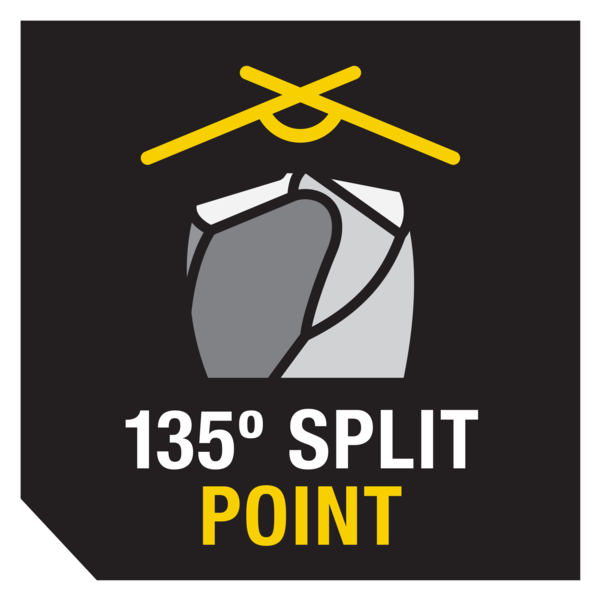 135° split point
Prevents bit from wandering unintentionally from its starting bit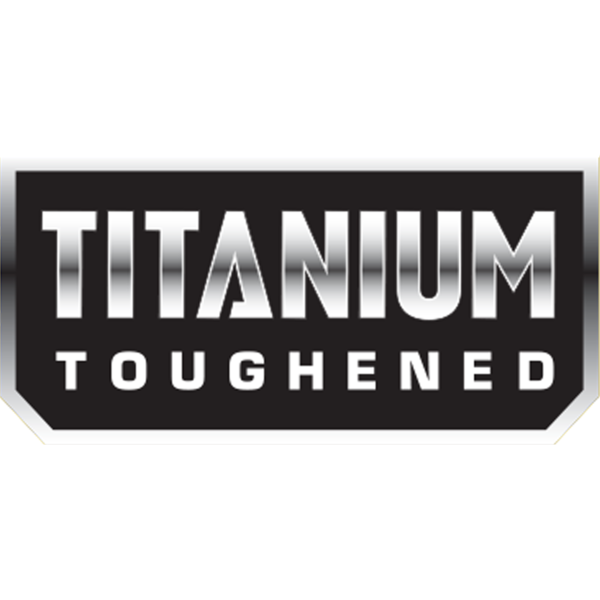 Titanium Toughened
Titanium coated drill bit reduces friction and heat build-up for maximum life and performance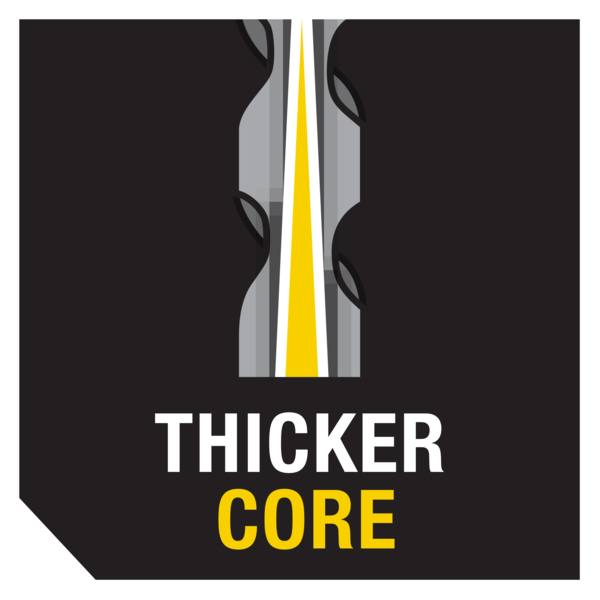 Thicker Core
Thicker core design is a tapered core design where the core is thicker at the base and is thinner towards the top of the bit which results in less bit breakages.
Rapid Eject Flute
Variable flute geometry, rapidly ejects chips and material, for faster more efficient drilling
Chamfered Edge
Drill bit tip features four cutting chamfers, providing maximum material contact, delivering faster drill speeds and cleaner holes in metal
SPECIFICATIONS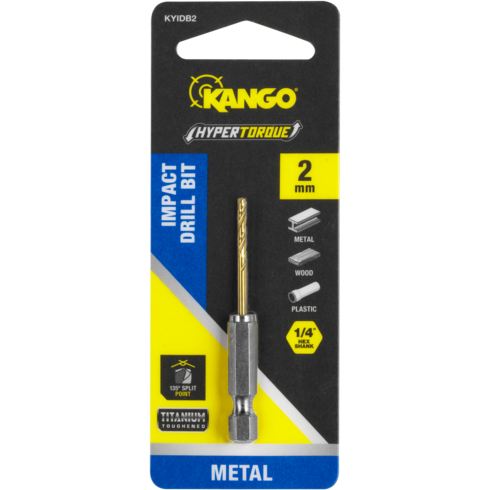 Packaging Dimensions

122 x 47.6mm x 7.23 mm